Red Dragon Fruit – Natural Colorant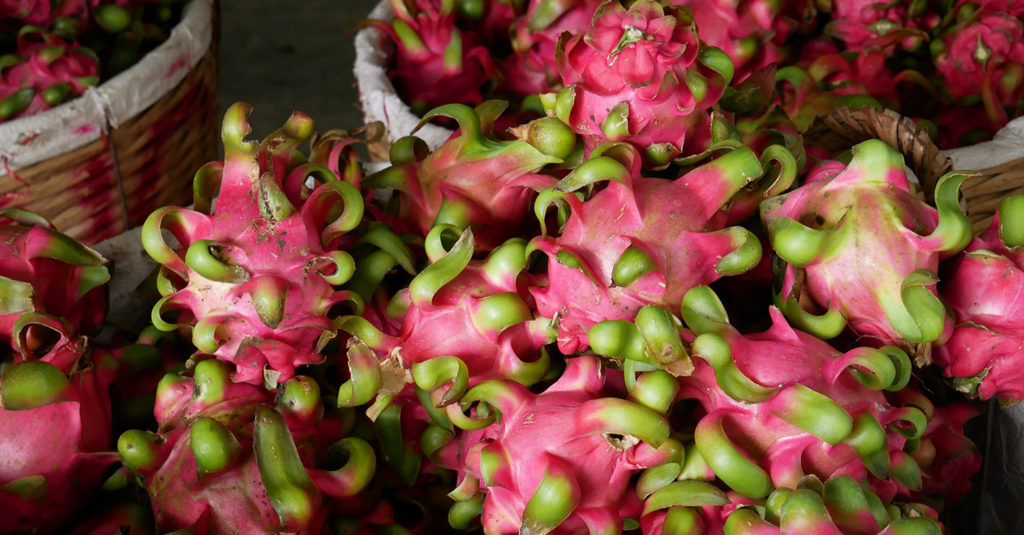 Due to its intense color, the red dragon fruit has gained importance over recent years as a natural colorant alternative. Likewise, its barely perceptible taste makes it perfect for coloring products without affecting their taste. By being a substitute for artificial coloring, it allows clean labelling. The red dragon fruit has been reaching new markets in European countries, but what is it behind this exotic looking fruit?
Once upon a time the Red Dragon fruit
Originally from Central and northern South America, where it is known as pitaya, the dragon fruit reached the Asian countries as a new and strange looking fruit. Maybe to make it more of their own, a legend was created.
People say that the dragon fruit was made by fire-breathing dragons. Once in a battle against men, the dragons were defeated. From their last breath, the fruit emerged. The victorious soldiers collected the fruits and gave them to the Emperor. Considered then as a treasure, the dragon fruit was believed to be also a source of good fortune.
Today, the red variation of the fruit is highly cultivated also in the South-East Asia region.
A healthy Natural Colorant from an exotic look
Synthetic colorants have been applied as a coloring agent in food products for decades. Various adverse health effects have been reported after consumption, mostly by children. Therefore, the usage of natural colorants has increased. It also confers functional and nutritional benefits.
The red dragon fruit contains betacyanin, a pigment in the red-yellow class. Rich in nitrogen, this pigment has the advantage of a high stability in different pH levels – from 3 to 7. In addition, it also has anti-inflammatory properties. Its application is well suited in low-acid and neutral foods.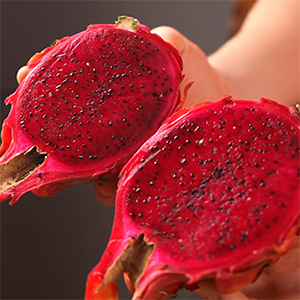 RED DRAGON FRUIT IN THE MARKET – NATURAL COLORANT & MORE
The red dragon fruit can act as a natural colorant in smoothies, jams, fruit toppings, sorbet, ice cream, and confectionary products. Here are some product examples:
SOURCES
"Dragon Fruit Market – Growth, Trends and Forecast (2020 – 2025)" [ResearchAndMarkets]
"Colours: Health Effects" in Encyclopedia of Food and Health, pp. 265–272 (2016) [ScienceDirect]