Create Your Own Drink
Out-of-the-box soft drinks, colourful citrus juices, relaxing beverages, classical cocktails, healthy smoothies, functional shots that will get anyone out of bed? No matter what your desired product is, whether it's traditional or a challenge, our experienced beverage developers are ready for it.
We offer an all-around service that supports you at every step of your journey into the beverage industry. Your product should not only look good and taste good but, most importantly, be safe! We show you what is necessary to enter the market and how to legally test your product.
Ideas
Share your ideas with us through a detailed briefing. Looking for innovative concepts? Need advice for a fantastic flavour? Reach out to us! We can also assist you with the utilization of exceptional and exotic ingredients.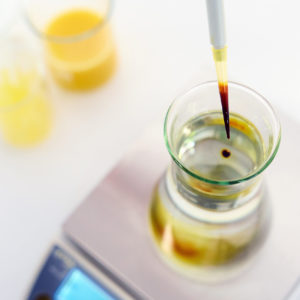 Development
We craft recipes from the ground up or transform your kitchen formula into a professional recipe suitable for industrial production. At each phase, we tailor your beverage to align with your specific requirements.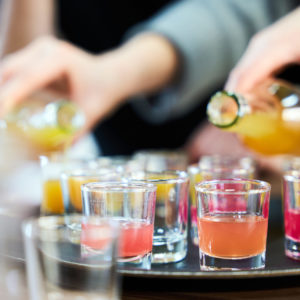 Sampling
Samples of various drink versions will be dispatched to your home. With your feedback, we finalize the adjustments to ensure the beverage aligns with all your desires.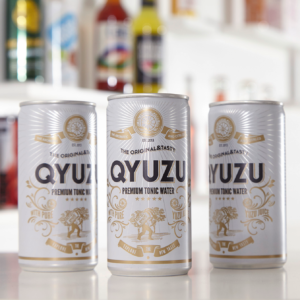 Packaging & Bottling
PET or glass bottles, aluminium cans, Tetra Pak, shots, or something else? We help you find the best services for personalized packaging and bottling around the globe.
Know-how
We know the challenges faced by startups. For 12 years, we have collaborated with over 300 beverage companies, accumulating extensive experience – and we are thrilled to share it!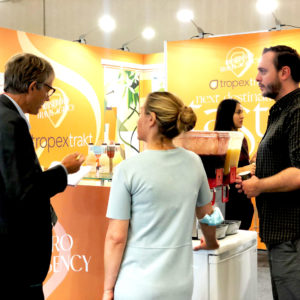 Network
Rare ingredients? Assistance with your labels? Packaging suppliers? Special analyses and legal guidance? We leverage our partner network to help you uncover all the correct solutions.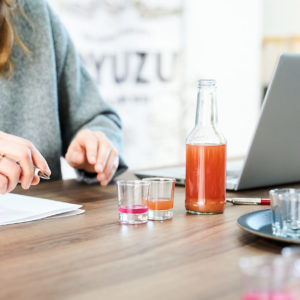 Workshops
Would you like to learn how to create new recipes, work with various raw materials, and combine flavours? Our workshops guide you from the basic know-how of product creation to group tastings and discussions. It's an exclusive way to immerse yourself in the beverage development experience!
Start creating your own drink!